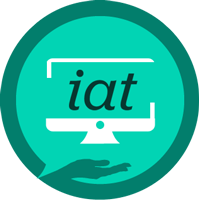 communicate your message through
deeply captivating
advertising tutorials
Interactive Advertising Tutorials (IAT)
Long were the days where everything was PowerPoint or brochure focused. Everything is becoming digital.
Upgrade your website; upgrade your business presentations; upgrade your sales meetings; via our interactive advertising tutorials. Some of our clients use our system at events or even on their homepage of their website.
How does it work?
Simply, one of our consultants will get in contact with you and discuss how you would like your product to look like.
We will then design the automated presentation via a digital format until you are satisfied with the end result.