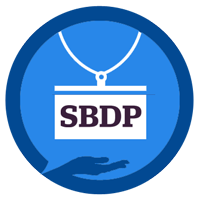 communicate your message through
expertly crafted
event solutions
Strategic Business Development Programmes (SBDP)
You have the idea – we have the know-how. We have organized several events around the world. Such as our Global OLED Congress in Shanghai to our Back-End Electronics Congress in Taipei and several more.
Our SBDP division offers bespoke event solutions to a wide range of business-to-business organisations including promotional and regional development agencies and local and national governments.
Do you have an idea for a conference?
Do you want to do a seminar focused on your customers?
Benefit from our years of experience in conference management in key core areas. Our SBDP dvision designs, organizes and makes your conference happen!
Our highly experienced consultants will ensure we find the right people to attend your event in an exclusive environment. All you have to do is provide us with a target demographic, audience and budget and our team will assist you in achieving your objectives.
Contact Us
Contact us with any queries regarding our Strategic Business Development Programmes division.